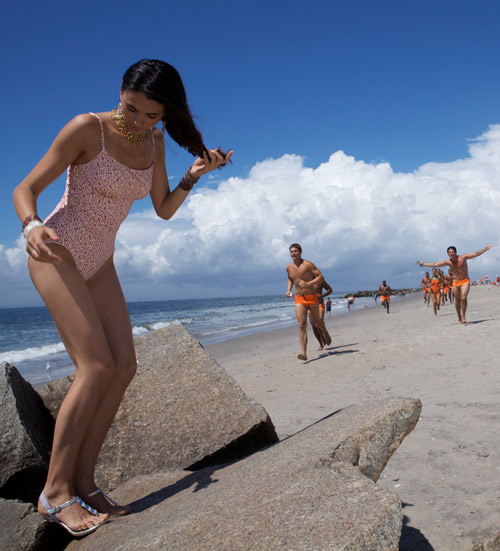 Keely Rea is simplicity in design, classic in silhouette, worldly and fun in color, style and spirit. Whether you are heading to Coney Island or Cap Ferrat, Keely Rea Suits cut a classic and chic style.
Flattering and simple in design, the debut collection showcases three exclusive prints inspired by our favorite beaches around the world.
Indian Wells. Our take on a classic Indian block print is inspired by the colors of the ocean and sky, and the classic style of the beach goers of this beach on New York's East End.
Hot and Spicy! Red Frog Beach print is inspired by the beach of the same name off the Pacific coast of Panama.
And lastly the spectacular Lopes Mendez beach on Ilha Grande off the coast of Brazil's Costa Verde, is the inspiration for our serene green vine print.
Enjoy our debut capsule collection. More to come!
xx
Liz & Maureen